The Ultimate Guide to Double Materiality
CSRD Mandates Double Materiality Assessments
Learn best practices with this e-book.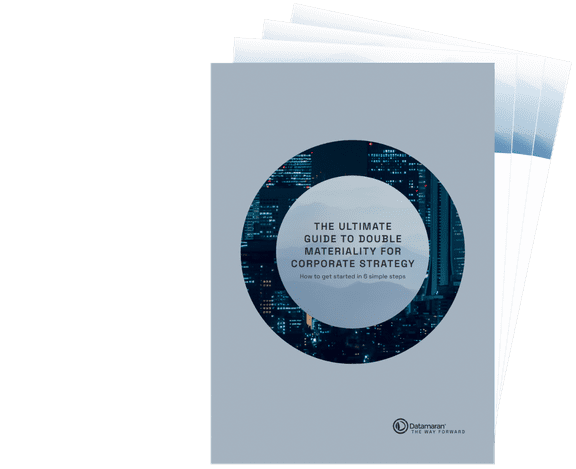 Double materiality is the cornerstone of CSRD
This e-book covers the significance of double materiality in CSRD and how to develop your approach
Implemented in January 2023, the Corporate Sustainability Reporting Directive (CSRD) is attracting attention as deadlines for reporting loom.
First CSRD reports will be due in 2025 based on the company's 2024 fiscal year environmental performance
Double materiality is mandatory for CSRD
Your double materiality assessment needs to be independently reviewed by auditors
Double materiality ensures that companies focus on the sustainability issues that have a material impact on their financial performance and are most relevant to their stakeholders.
By considering both financial and impact materiality, companies disclose a more complete picture of their performance and help all stakeholders make informed decisions.
This provides the insights required to inform strategy development, ensure strong governance and enable greater transparency in reporting.
Get your copy of the e-book
Fill the form below to download your copy.
By submitting this form you agree to receive the latest news and updates from Datamaran. We will only send you relevant information.
You can revoke your consent at any time by using the Unsubscribe link, found at the bottom of every email. Check our privacy policy here and our terms of use here.
Datamaran Ltd. is the Data Controller. Privacy-related questions can be directed to our DPO at legal@datamaran.com.